Immunizations
Vaccines to keep you healthy.
Fast and Efficient Service
We're dedicated to quality care.
Personalized Care
We strive to not just meet, but exceed expectations
Locally Owned
Hometown experience, professional care.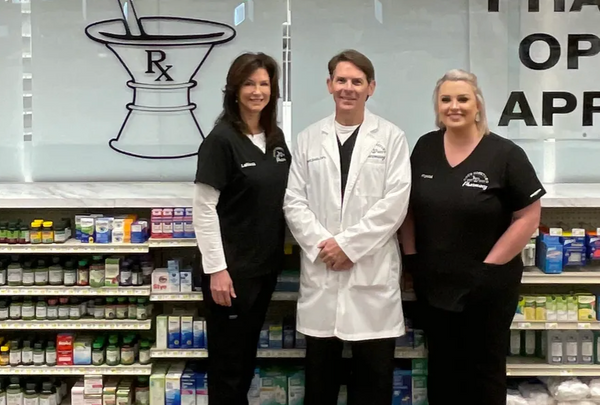 Doc's Hometown Pharmacy is a locally-owned community pharmacy dedicated to providing outstanding customer service at an affordable price. We're proud to serve all of our patients in and around Covington, Garland, Burlison, Brighton, and Ripley. We are your one-stop shop for all your pharmacy and medical needs. At Doc's Hometown Pharmacy, you can count on personal attention provided by our caring, professional staff. Visit us today and experience the Doc's Hometown Pharmacy difference. We offer a hometown experience and professional quality care with every visit.
Brent Smith, DPh, Owner/Pharmacist
Samford University School of Pharmacy. Brent is a Covington, TN native, and he also graduated from Covington High School. Brent's number one priority is giving patients quality and personable care.
Krystal McKinney, Pharmacy Technician
Krystal is a Brighton, TN native, who graduated from Brighton High School. Krystal loves making quality connections with patients.
Kayla Alsbrook, Pharmacy Associate
Kayla is a Tipton County native, who will be graduating from Munford High School soon! Kayla loves making sure that each customer is greeted with a smile and is completely taken care of.